CPA in Hesperia, Victorville, Apple Valley and the High Desert
Hesperia, Victorville, Apple Valley and the High Desert, CA Accounting CPA Firm - Scott M. Penn, CPA, PC
We are your tax relief emergency room medics. We rescue you from the IRS, solve your tax filing responsibilities and lower your taxes with tax planning programs designed specifically for you - - SATISFACTION GUARANTEED!!
We have clients visiting our firm from across Hesperia, Apple Valley, Adelanto, Silver Lakes, Victorville, Phelan, Pinon Hills, Barstow, Oro Grande, Helendale, Oak Hills, Lucerne Valley, Wrightwood, and the surrounding areas.
Serving clients virtually across Local California Cities: Summit Valley, Big Bear City, Lake Arrowhead, Yucca Valley, Running Springs, San Bernardino, Redlands, El Mirage, Ontario, and also serving Arizona, Idaho, Kentucky, New Mexico, Ohio, Tennessee, Texas, Virginia, Washington and Norway.
CPA in Hesperia, Victorville, Apple Valley and the High Desert!
Here at Scott M. Penn, CPA, PC I work very hard to make sure you get the absolute best advice available. I constantly study the United States Tax Code so that you'll be able to take advantage of all the benefits available in your situation. Not only do I study "the code", but I review tax court cases so I know exactly what we're able to do and why.
When you come to see me, you get knowledge, creativity, and experience. I take the bits and pieces I pick up from 'several' resources, mix them together, separate what I need, and come up with a plan to fit your situation; whatever it may be. I am very tenacious and I never give up.
To be the top in my profession, you have to think outside the box. Would you like someone who reads "the code", reiterates it, and stops there? - - - I wouldn't!
My clients consider me "proactive" always keeping their best interests in mind. When you become my client, instantly you have someone on your side. You will hear ideas and plans that you never knew existed.
I have 38+ years experience with 24 of those years in the high desert of California providing my clients with the very best in: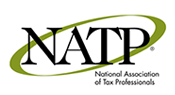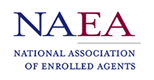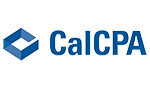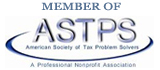 Learn More