Hesperia, Victorville, Apple Valley and the High Desert, CA CPA Firm
Scott M. Penn, CPA , EA, CTRS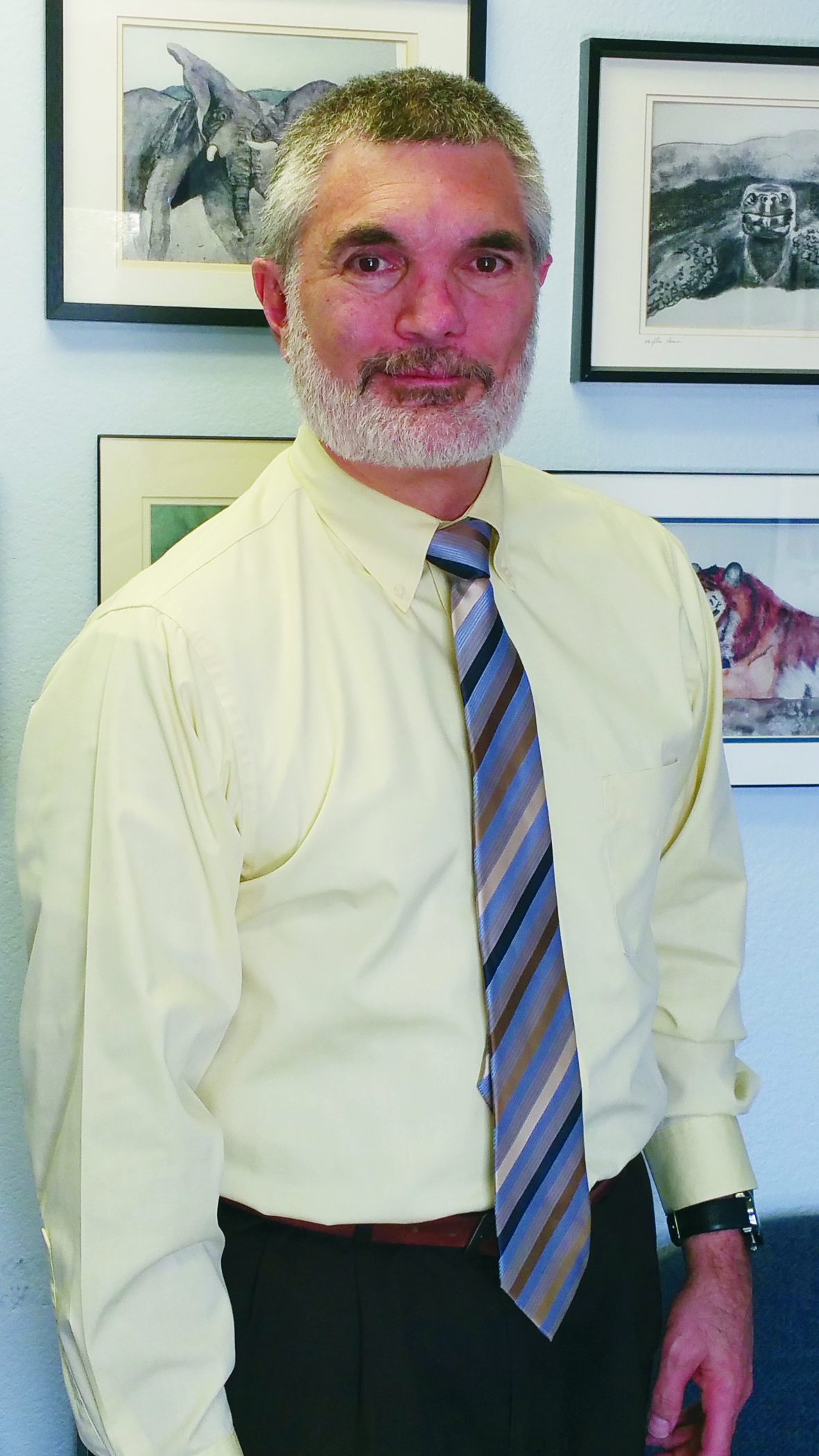 Scott graduated from college in 1984 with a Bachelor of Science Degree in Business Administration, with an emphasis in Accounting. He passed three parts of the four part CPA exam in November 1984 and the last part in November 1985. He then set upon his way to finish his internship.
Along this journey through school, tests and jobs, Scott carried with him the hard work ethic that his mother and grandparents had always instilled in him, but more importantly a code of ethics that has never waivered. Always in the back of Scott's mind, even at the young age of 25, he knew he wanted to have his own accounting firm. To Scott, having your own business was tantamount to owning your future and Scott's vision was no different than his Grandfather's, a successful CPA with his own accounting firm, and his mother's, also a successful business owner. This vision was hard wired into Scott's DNA.
Working in the real world was a wake up call to Scott, as it is to every young CPA and he was anxious to put his knowledge to work and hone his skills by working with seasoned CPA's. Not only was there a seemingly endless supply of work and a variable cornucopia of new knowledge, he also learned that every CPA was responsible to help grow the firm; in other words, every CPA had to bring in his own clients to help the firm grow. This is where Scott got the 'bug' for marketing and his passion for finding ways to promote the firm.
Scott's interest in offering a wider variety of accounting products with the hope of attracting a more diverse client base, expanding the company's range, was often not what the CPA's of the 1980's usually desired. Scott loved technology, variety, newer, 'bigger, badder, better' accounting products and was often met with unwavering and, what he felt, non-progressive ideas of the older CPA's. He knew he could continue on this 'same ol' path' and become just another CPA in a white shirt and tie or he could mix things up a bit and take a jump.
He Jumped.
Moving from the Los Angeles area Scott spent some time in Phoenix, Arizona where he helped a fellow CPA start his own accounting firm. Then he landed a job as a partner in a small and growing accounting firm in Klamath Falls, Oregon.
Working with an office full of bookkeepers, payroll clerks, and tax preparers in the small town of Klamath Falls was very different than the high pressure cooker that was the Los Angeles Area. Living in Klamath Falls was a great opportunity for Scott to be a big fish in a small pond. As a partner, he had to learn all the facets of running a business - billing, human resources, risk aversion and strategic planning, while still performing the required revenue earning functions of an accountant, all the while working in concert with two other CPA's. Living in the low key atmosphere of Klamath Falls proved to be an excellent learning and personal growth experience.
After several years in Oregon, Scott felt the need to be near his home town and extended family in Southern California. The year was 1999, the end of a decade and to Scott a good omen to make a move with his wife and two young boys. He began a search to acquire an existing CPA firm. He found what he was looking for in the form of a small firm owned by a husband and wife team that had a very well established and respected CPA firm in the High Desert of San Bernardino County about 2-hours outside of Los Angeles.
Scott had always been intrigued by technology, 'bigger, badder, better' programs and new accounting products. Having his own firm gave him the power to make the hard and often scary decisions of building up his firm and taking it in directions that other firms felt uncomfortable going. He was always anxious to try new accounting products or offer other accounting services and never hesitated to purchase a piece of software, even if it helped just one of his business clients.
Scott has been in the High Desert for more than 25 years and has become entrenched in the growing community. Along with the usual services of tax preparation, bookkeeping, and payroll, Scott grew the firm by adding small business consulting, heavy tax planning, choice of entity, start-ups, and special services in the areas of Divorce, IRS Negotiation and LGBTQ tax assistance.
To maintain his many licenses and certificates requires several hours of continuing education every year, but for Scott the minimum is never enough. He regularly takes at least twice the necessary hours. Expanding knowledge to Scott is much more than a function of maintaining his licenses; helps satisfy his endless curiosity about the business of accounting, various industries and more importantly, helps his present and future clients. Scott never sits on his laurels. He is the hardest working man I have ever known; intense, ethical, passionate about his profession, and, let's face it, a work-a-holic in the best sense of the word. As his wife and office manager, this I can attest to.
Scott and Janet have been married for more than 37 years. They have two sons; the oldest is a Major in the United States Space Force and their youngest, named after Scott's beloved Grandfather, is a Staff Sergeant in the United States Air Force.
Maria Salazar, EA, CTEC - Executive Assistant
I'm Maria, born in El Salvador and raised in Southern California. I received my AA degree in General Studies from Glendale Community College, and later transferred to Cal State University, Los Angeles in my pursuit of obtaining a Bachelor's in Liberal Studies. I've been with Scott M. Penn, CPA, PC & Tax Solution Services for 13 years now. Where has time gone? I started my employment as a seasonal employee and was quickly welcomed to the team as a full-time employee. In 2011, I became a certified CTEC (California Tax Education Council) and later, in 2018, became an IRS Enrolled Agent (EA).
My desire has always been to create a positive impact on others. The best part of my job is being able to advocate for taxpayers when they have IRS Problems. Understanding and articulating the tax code is challenging on its own and honest and professional representation and ethical tax preparation is highly needed in the industry. I cannot say I have 20 years of experience under my belt but working for Scott M. Penn, CPA, PC & Tax Solution Services has been a wealth of knowledge as I continue to step forward.
Janet Penn, EA, CTEC - Office Manager
I work for Scott M. Penn, CPA, PC & Tax Solution Services as the office manager. My job includes several activities but is broken down into 3 primary areas: administration, income tax and payroll.
My certificates and education include being a part of CTEC (California Tax Education Council) and am also an EA (Enrolled agent). This simply means that I am trained and educated enough to do tax returns for the state of Calif and the IRS with these agencies' blessings. Although I do little tax preparation, I can answer many tax questions that arise for clients, saving Scott time so he can focus on his own work.
Most of my time is spent in administrative tasks and trying to keep Scott billable. I also volunteer my bookkeeping and payroll skills for a local church as their treasurer. I have had that job for over 17 years and find it most fulfilling.
Work is challenging and at times stressful but keeps my mind active and working. We are always learning here at Scott M. Penn, CPA, PC & Tax Solution Services.